Convert PDF Files to HTML5 or SVG
Display documents natively in the web browser on any smart phone, tablet, PC or Mac.
Why Developers Choose Buildvu?
Genuine PDF Conversion
Convert PDF content and import as HTML5 or SVG into your software/SaaS application.
Even the most complex PDF documents can be rendered accurately with HTML5 or SVG.
HTML5 or SVG content is simple to integrate into even the most complex web apps.
Works with any software Language
Converter written in Java and can be directly accessed from Java code.
Wrappers to enable simple access from any programming language.
Example code provided to access from C#, Java, JavaScript, PHP, Python, Ruby.
Quality Output
Our developers have spent over 8 years optimising the generated content.
Real HTML text! BuildVu totally rebuilds PDF fonts to make them work in the web browser.
Optimize the user experience by loading only the pages viewed instead of whole documents.
Deploy Your Way
Self host your own converter, deploy to Docker and access from command line or REST API.
Just looking for a web API to call to convert documents? We'll host it for you.
Keep sensitive documents securely on your servers and prevent copying or interception.
Features
BuildVu Is The Perfect Solution For Developers Looking To Integrate Document Display Inside A Web Based Application Or Portal
Viewer UI
BuildVu also allows you to customise the way you view your documents. The UI options also include CSS transitions for when you change the page. You can choose from complete, clean, simple or slideshow mode.
Raw Content
If you're looking for more flexibility and control over your documents BuildVu provides the functionality to convert your content into Raw HTML5 so that you can use the content in your own viewing solution.
Meta Data
If you're looking to build your own complex viewing solution, BuildVu provides you with access to the low-level data in your PDF file in an easy to read JSON file. Access things like WordList, Outlines, Annotations, Actions and Thumbnails.
Font Conversion
Embedded fonts are totally restructured and written out as web fonts with numerous optimisations to adjust codepoint ranges and work in all web browsers such as FireFox, Chrome, Edge, Safari as well as on all platforms.
Office Conversion
BuildVu integrates with LibreOffice or Office365 to extend its capabilities and provide seamless conversion from Microsoft Office file formats directly to HTML5 and SVG.
Deployment Options
Choose how you want to deploy the software
Install on your own servers
Run BuildVu on-premise on your own servers
Supports deployment using Docker
Provides maximum security and performance
Documents never leave your control
Keep everything behind your firewall
Secure, high-performance solution
Flat pricing structure – no need to track document usage
Deploy on the cloud
Run BuildVu on your own Cloud server
Supports deployment using Docker
Run on all major cloud platforms - Java8 only requirement
Secure, cost-effective and scalable solution to meet your growing needs
Create a web service accessible from any development language
Free code examples in Ruby, C#, Java, Python, etc on our GitHub page
Flat pricing structure – no need to track document usage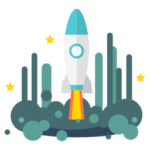 Take a look at some of our example conversions
All of these examples have been converted with BuildVu
Example Use Cases
Here are some examples of how our customers use our software
Publishing company
A publishing company provides educational content through their subscription-based portal.
Architect Design
A startup providing an architecture design SaaS product converts customers existing designs from PDF to SVG for import into their system.
Fintech
A fintech company allows users to upload and display financial documents.
Recruitment
An online job portal displays CVs inside their browser based frontend.
Aerospace company
A plane manufacturer uses the software to display documentation and diagrams for their inhouse systems
Online Store
An online store converts magazines into SVG to display inside their IPad app.
Banking
A Bank provides internal access to financial documents for all their staff.
Enterprise resource planning
An ERP system converts all client documents so they can be displayed inside their web viewer.
Trial BuildVu for converting PDF Documents to HTML5 or SVG
This is a 14-day free trial, no credit card required.
BuildVu is a Java application that can be run directly from command line or deployed as a web-application via Docker or a Java Application Server (such as Tomcat or Jetty). The BuildVu trial also includes access to our trial cloud so that you can easily try BuildVu from other languages such as PHP, Ruby, C#, Node.JS, Python or JavaScript without needing to figure out server configuration or implementation specifics.