Convert PDF Files to HTML5 or SVG
Display documents natively in the web browser on any smart phone, tablet, PC or Mac.
Why Developers Choose Buildvu?
Genuine PDF Conversion
BuildVu provides a true conversion from PDF to HTML5/SVG. Unlike other solutions that display images or decode the PDF in the browser, BuildVu parses the PDF file and generates static HTML5/SVG reproductions of the PDF pages, no JavaScript necessary.
Highest Quality Output
We pride ourselves on the quality of conversion. We constantly hear from people who try BuildVu that tell us that BuildVu produces the most accurate conversion at the lowest file size compared with other converters they have tried, and even works on files that other converters struggle with.
Actively Supported
Found a file that doesn't convert as well as you hoped? Our team of engineers are eager to resolve any issues you encounter. Benefit from a new release every 6 weeks in addition to the daily prerelease builds.
No Lock-in
We do not try to tie you to us forever. BuildVu can be licensed under a simple flat yearly fee. Converted documents are yours to keep and will continue to work even if you choose not to renew your license.
Key Features
We focus on providing high quality conversion of PDF files to HTML and SVG alongside the features you need to extend it. We try to keep it simple and recognise that not everyone is looking for a fully blown document management system. We like to think of it as providing the engine for your aircraft.
Optimised Content
BuildVu intelligently processes PDF files employing clever techniques to reduce file size and optimize for rendering performance in the browser. Our developers are fanatical about ensuring BuildVu produces the highest conversion accuracy at the lowest file size.
File Metadata
BuildVu provides access to the low-level data in your PDF file in an easy to read JSON file. Access things like WordList, Outlines, Annotations, Actions and Thumbnails. Perfect for creating your own viewing solution.
Static HTML5/SVG
The HTML/SVG pages generated by BuildVu are completely static and do not require any JavaScript to display. This makes embedding content produced by BuildVu a breeze.
Thumbnails
Easily navigate between pages using page thumbnails. This is just one of the many features that BuildVu provides to help you build a viewing solution unique to your requirments.
Annotations
BuildVu has support for interactive annotations such as Links, Popups, Video & Sound as well as markup annotation types such as Text, Highlight, and Underline. Annotations are written out in a JSON file for easy reuse, and are also supported inside the IDRViewer.
search.json
In addition to the page content which contains real text, BuildVu also writes out a handy JSON file containing all the text content within the document. This provides an easy solution to search all content in the document and determine which pages have results.
Font Conversion
Converted documents contain real, searchable text. Embedded fonts are totally restructured and written out as web fonts with numerous optimisations to adjust codepoint ranges and work in all web browsers. Fonts are shared between pages for optimal file size.
Office Conversion
BuildVu integrates with LibreOffice to extend its capabilities and provide seamless conversion from Microsoft Office file formats such as Word, PowerPoint and Excel to HTML5 and SVG.
Works Anywhere
Converted documents are supported by all modern browsers including Chrome, Firefox, Edge and Safari across all platforms including Windows, MacOS, Android, iOS and Linux.
Deploy Your Way
The BuildVu converter can be licensed to run on your own physical or cloud servers including using Docker. Access from command line, Java, or as a web service from any language including PHP, Python, Ruby, you name it.
Optional Viewer
The IDRViewer is our optional open-source JavaScript viewer that comes with BuildVu. It is designed for use cases that require more of an out of the box solution. The IDRViewer is fully featured, handling page loading, navigation, page layout, zoom and more.
Actively Supported
Found a file that doesn't convert as well as you hoped? Our team of engineers are eager to resolve any issues you encounter. Benefit from a new release every 6 weeks in addition to the daily prerelease builds.
Meet The IDRViewer
Not all use cases need a pre-built viewer for converted documents, but for those that do we provide the IDRViewer. The IDRViewer is a simple, open-source viewing component that is easy to build a UI around. It implements all the complex tasks such as page loading, zoom, page display & layouts, etc and provides a clean API that can be used to interact with the viewer. Several example UIs are provided that can be used as they are, or can serve as a starting point or example of how to build your own user interface.
Viewer UIs
The IDRViewer separates the user interface from the page display, allowing custom user interface designs to be used. Choose from the Complete, Clean, Simple or Slideshow examples, use them as a starting point or create your own design from scratch.
Page Layouts
The IDRViewer takes care of the difficult part of building a viewing solution, including loading the pages and displaying them. Choose from page layouts such as Continuous, Magazine, or Presentation.
JavaScript API
The IDRViewer is built around a simple JavaScript API and event system. Command the viewer programmatically to navigate between pages, set the page layout or zoom. Listen to events such as pagechange, layoutchange or zoomchange to update the UI based on user interaction.
Thumbnails, Bookmarks, Search
The Complete UI is our fully featured UI example that includes thumbnail display, PDF bookmarks navigation and search facilities. Navigate though documents easily using the page thumbnails or bookmarks, or quickly find what you are looking for using the search.
Annotations
The IDRViewer contains our reference implementation for loading and displaying annotations from the annotations.json file. This handles interactive annotations such as Links, Popups, Video and Sound as well as other annotation types such as Text, Highlight and Underline.
Performance Optimised
Designed with performance in mind, the IDRViewer intelligently loads and unloads pages to ensure that lower powered devices get the same snappy responses as higher power devices. On-demand lazy loading of pages also ensures that the first page is quick to display and keeps network data transfer to a minimum.
Take a look at some of our example conversions
All of these examples have been converted with BuildVu
Deployment Options
BuildVu is a Java application that runs directly from command line or using the Java API. Alternatively, deploy BuildVu as a web service using Docker or Java Application Server to provide a simple REST conversion API. For simpler use cases we offer a shared cloud server with a monthly subscription. All BuildVu licenses use a flat pricing model with no need to track document usage.
Run on your own servers
Run BuildVu on your own servers on-premise or in the cloud
Access directly from command line or using Java API
Deploy a web service using Docker or Java Application Server
Keep everything behind your firewall for maximum security and performance
Documents never need to leave your control
Deploy in the cloud
Create a web service accessible from any programming language
Supported by all major cloud platforms
Deploy a web service using Docker or Java Application Server
Secure and cost-effective solution that scales to meet your growing needs
Free code examples in PHP, Ruby, C#, Java, Python, and more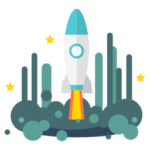 Who is BuildVu for?
BuildVu is most popular amongst publishing companies and particularly within the education sector. BuildVu is also commonly used in the financial industry. The majority of companies using BuildVu are simply doing innovative things in their own industry. We have customers in aerospace, recruitment, supply chain, government, healthcare, maritime and lots more.
Publishing
Publishing companies use BuildVu to display magazines, books, catalogs and newspapers on mobile and tablet devices.
Education
Edu-publishing companies provide educational content such as text books through their subscription-based portals.
Finance
Financial technology companies use BuildVu to display business and financial reports in their online platforms.
Systems Integrators
Systems integrators use BuildVu to solve the challenging problem of displaying documents in custom systems.
Innovators
One startup is converting architectural floorplans from PDF to SVG and overlaying real-time sensor data in their IoT platform.
...and lots more!
You can find out more about how other companies are using BuildVu by reading our case studies.
buildvu Testimonials
BuildVu provides the best quality conversion in terms of content integrity, image size and font quality. The product is well documented and the support team is really efficient in helping to solve random issues.
- Philippe M. (American Digital Publisher)
My company does white research papers, our papers are delivered to us in PDF format. To host the paper on our website and have the ability to track in google, we needed it in HTML format. The easy conversion has solved this problem perfectly!
- Louis I. (Writer at New York-based travel magazine)
After testing several competing libraries, we chose BuildVu over all the other options for this job. It's very reliable, meaning you will not get random errors or conversion problems; also the quality of the conversion is very high, it's configurable to meet the exact output we need, it's very well documented with the online API documentation, the developers continue to adding features and add to that a top notch customer service.
- Emilio P. (Processing Manager at Online Magazine Publisher)
I would recommend BuildVu to anyone wanting to make their documents available online. BuildVu offers a lot of features beyond just the conversion. They include default viewers with many features which can be used straight out of the box. They also make these viewers so they can be built upon and expanded, which allows you to have complete control over the final look and features of your on viewer implementation.
- Customer in Publishing Company
Most results are good. The element located precisely with CSS that is amazing.
- Sing L. (Developer at Chinese-language Newspaper)
High quality and reliable conversion of PDF files. BuildVu provides an excellent tool to unchain yourself from PDF handling, moving from a proprietary, difficult to handle format to a standard HTML. The team of developers behind the product have 20 years of experience in that space and is very responsive to queries.
- Igor M. (Team leader at Global Logistics Company)
BuildVu is an easy-to-use product with a highly responsive support team. Our PDFs contain densely populated graphics and considerable data all of which are rendered with great accuracy in the HTML conversion. Using this tool has significantly enhanced our ability to update and maintain our website.
- Brian W. (Specialist in Management Consulting Company)
You have a great product out there which actually works!