Convert PDF Files to HTML5 or SVG
BuildVu Converts PDF files to HTML5 or SVG
BuildVu HTML5 Document Viewer
The BuildVu HTML5 Document Viewer (IDRViewer) is a pure HTML solution for natively displaying PDF and Office Documents in mobile, tablet and desktop web browsers.
The IDRViewer (HTML5 Document Viewer) is zero footprint and requires no external dependencies, plugins, additional downloads or app installations – it is 100% HTML5 and works in all major browsers regardless of platform. The BuildVu Viewer has been designed from the ground up for displaying way that makes the most of the platform, which means that tablets and smartphones support touch-based interaction such as pinch zooming and swipe navigation.
Features
Text Selection
Unlike other document viewers on the market, the text you see is real, natively selectable text.
Speed
A lightweight viewer coupled with specially optimised content means that documents load quickly even over slow connections
Superior Zooming
Natively rendered text and use of SVG mean that vector content remains vector and can expect no visual
Thumbnails
Thumbnails are available in the sidebar and provide an easy way to navigate through the document.
Customizable Look and Feel
Make the IDRViewer look like it was designed especially for you by customising the appearance
Developer API
JavaScript API allows developers to interact with the viewer and add custom functionality
Multiple Document Formats
A wide range of office document formats are supported (including .pdf, .doc, .docx, .ppt, .pptx, .xls, .xlsx and many more).
PDF Bookmarks
Bookmarks in PDF files are fully preserved allowing convenient document navigation by clicking a bookmark to go directly to that section or chapter
Cross Platform Compatibility
The IDRViewer works in all modern browsers, which means that it works on all devices (IE9+, Chrome, Firefox, Opera, Safari on iPhone, iPad, Android, PC, Mac).
Mobile Friendly
The IDRViewer is fully designed with smartphones and tablets in mind. Swipe navigation, pinch to zoom make document browsing on mobile devices effortless
Screenshots of the IDRViewer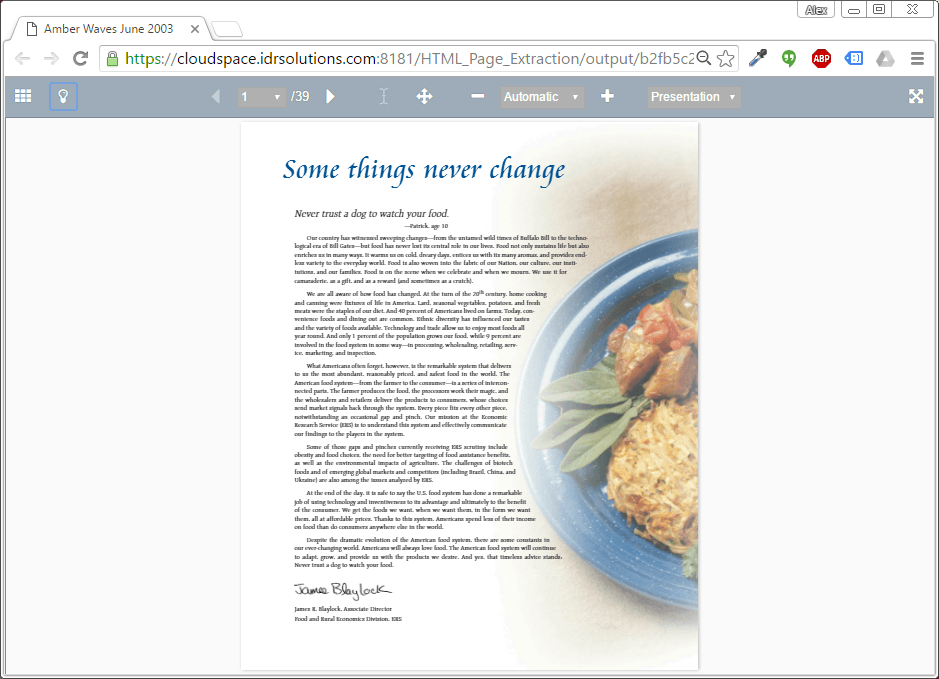 Presentation mode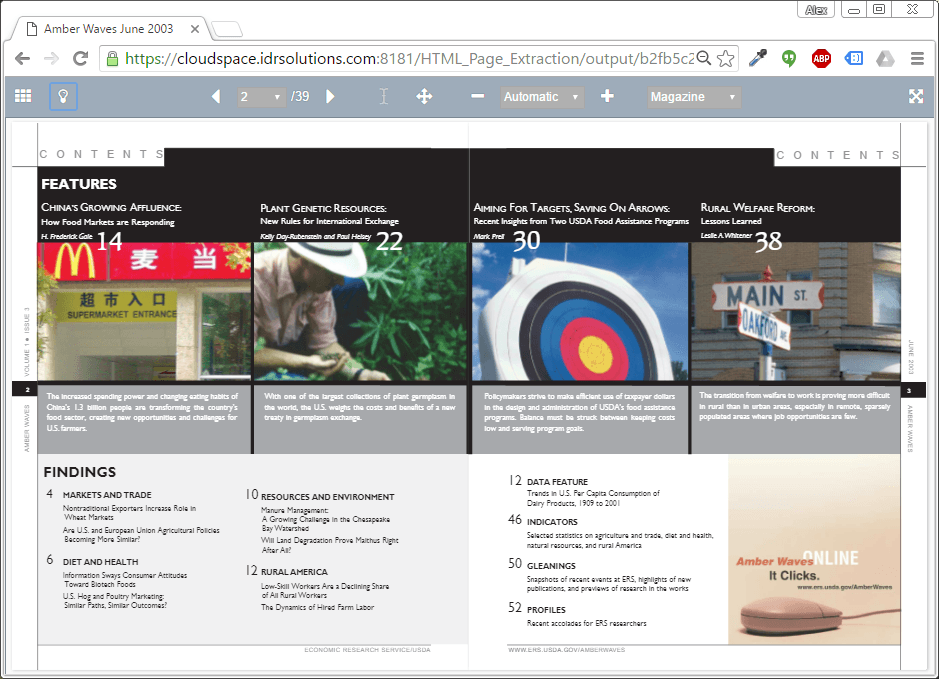 Magazine mode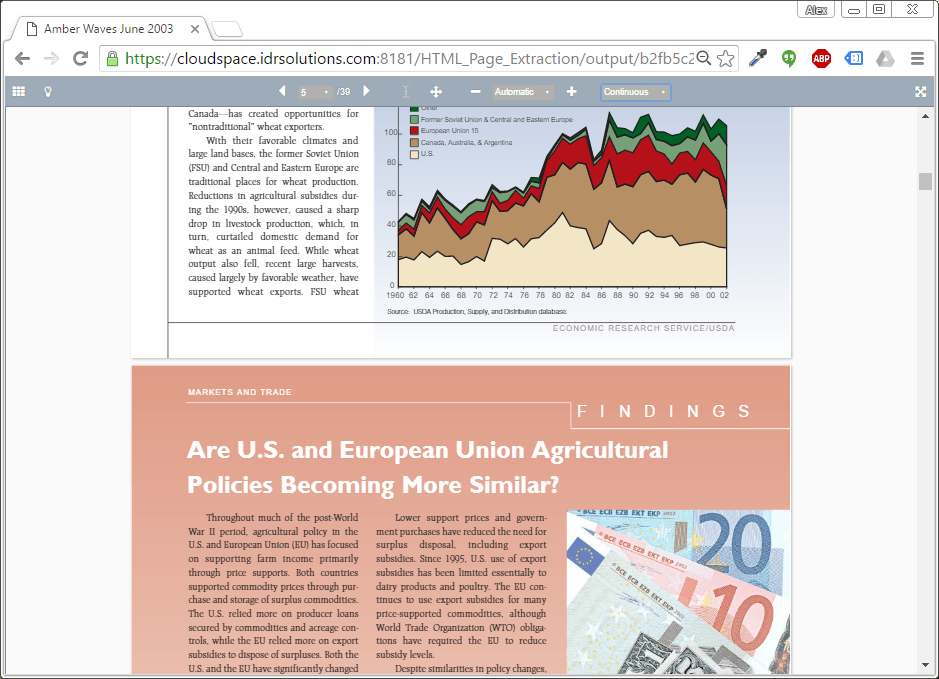 Continuous mode
Example User Interfaces
How can I use the IDRViewer?
The IDRViewer is available as part of BuildVu, (PDF to HTML5 conversion tool). By utilising LibreOffice to convert office documents to PDF, BuildVu can then process the generated PDF files, allowing a wide range of office documents to be viewed online using the IDRViewer.